The All Cornwall Autumn 2018 Species Competition Report
Think it's fair to say we have had another good if not great competition, the not great thanks mainly to the weather taking its toll on the Sunday turnout. The knock on effect of that being our prize fund was reduced as to was the pay-out.


But the Saturday has proven that we are attracting anglers who are prepared to go that extra mile to grab that top prize and all credit to the winner, who I understand has ploughed the money into a Junior shore event in which most if not all of the juniors who enter will win a rod and reel.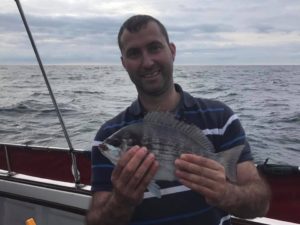 Once again the North Coast had the better of the weather and fishing, but this time it was the Newquay boats that cleaned up.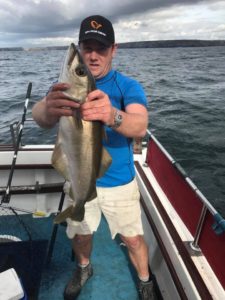 Matt the skipper of Atlantis has already provided a great report on how his two anglers went about the game and from what I've heard they spent a lot of time and money on the event what with doing some premature trips and going so far as hiring a boat for just the two of them. These are without doubt dedicated anglers so all our other entries are up against, but then who's not up for the challenge, right?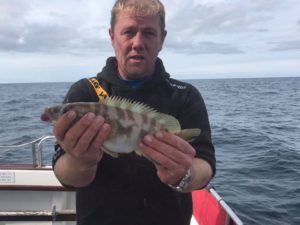 The Padstow lads I'm told tried to sneak down on to the Newquay ground and it might have paid off had young Lawrence and his side kick Mark not got off to a fling start.
Meanwhile down towards Lands' End Dave Paddocks boys were struggling with some uncomfortable seas and a few distractions in the shape of Blue Fin Tuna. None the less there were some respectable scores and had a few of the species that one would expect to find but failed to show, then I could be writing a different story, but that's fishing for you.
It was much the same story from Falmouth as Nigel's lads most of whom were neither local nor as experienced as many of the other contestants on the other boats, but like Penzance they too fought hard to find and land species that would normally be there in abundance.
One thing however is obvious and that is the South Coast lads look to be up against it, so much so that I feel might need to look at how we run next time and yes there will be more competitions next year given our sponsors 'The Keltek Brewery' are keen to remain committed to the set up with further sponsorship.
Oh and the Landlord of the London Inn, Derek, has a side challenge for the next event. He will pay Fifty Quid to the angler who lands the most Dogfish, yes you read it right a Dogfish Challenge so get some of that Bonio Bait.
With that in mind can I ask 'you guys' to post your thoughts on what you see that we can do to up the anti and get more anglers and boats involved?
Please post any ideas on our Facebook page or if you prefer simply click HERE to email me
Tight Lies
Bob Shotter for RSA-UK.org