The Date For our Autumn Competition Presentation Night is
Wednesday 19th September 2018
The Venue once again is THE LONDON INN at Summercourt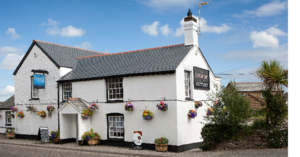 This is a FREE event and please bring your partners or friends along for what we hope will be a great party.
Not only will Richard Heath the Managing Director of Keltek Cornish Brewery be presenting our lucky winner with £1000 in cash, hopefully like our last competition he will be presenting a good few more cash prizes too.
We will have a traditional 'FREE' finger buffet, and there will be a raffle in aid of the RNLI
and goes without saying that Raffle prize donations will always be very welcome.
For more info about the venue please use the link below.
http://www.londoninnsummercourt.co.uk
This event is sponsored by