IN ASSOCIATION WITH
PRESENTS
THE SECOND ALL CORNWALL
SPECIES COMPETITION
£1000 Top Prize 'Guaranteed'


WITH MORE CASH PRICES FOR RUNNERS UP.
SATURDAY 15TH AND SUNDAY 16TH September 2018
Tickets Can Be Bought Here
About this competition
Our aim;
The target for this competition is for us to get as many boats as we can get to enter, the more contestants the bigger the prize fund.
Some simple mathematics to wet the appetite.
We currently have nine boats taking part with an average of 8 anglers per boat ie 162 anglers however our target for this our first year would be to have as many entries over the two days as we can, our prize structure can be found HERE
How it works;
1. This competition; is restricted to Charter Boat Fishing only, as this will allow the Skippers to be our referee/adjudicator for the anglers on his/her boat.
2. The event; is 'catch and release' that said there is no restriction on anglers keeping fish for the pot providing it is legal to do so.
3. The duration; The competition will run over two days, but is a 'single day event' In other words an angler can enter either once or twice, He/she can not add the two days points together. An entry for both days will naturally incur a £40 entry fee. Anglers are also free to use the same or different boats on either of the days.

4. The competition details; The idea is for anglers to catch up to five fish from as many different species as possible; because this is a C&R event there is no size restriction, so every fish caught (up to five per species) is worth points.
There will be a further five points awarded for each additional species caught.
A list of species and their score value between 2 and 20 points can be found on our rules and scoring information pages. Skippers will be provided with score sheets and or data to enter the results into a computer programme that will do all the calculating.
The only restrictions are that of a four hook one rod in use at a time rule and fish must be targeted by means of attraction fish to hook by the mouth. This means any unintentionally foul hooked fish WILL count.
(See the RULES PAGE)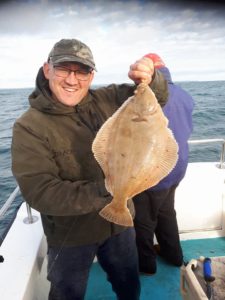 5. RSA-UK; will use this dedicated web site 'www.rsa-uk.org.' for the event. The site has a secure PayPal payment facility for the convenience of anglers to enable them to pay their entry fee. Competition entry fees must be paid by the anglers in advance. There is also be a Facebook page which will be used to promote the competition.
6. Prizes: For the moment the plan is to simply pay out Prizes via the PayPal set up mentioned above and by not later than Tuesday 12th June 2018. However we are looking at the possibility of having a presentation night at a venue in mid Cornwall.
Ultimately this decision will be down to feedback from those planning on taking part.
7. Skippers; will be responsible for finding anglers for this event and are free to charge whatever they want with regard the cost of charter for their anglers, given this event is a pilot to what we plan to make into an annual event then it is our hope the prizes on offer this year will generate the required custom take up.
There is no obligation on skippers to contribute to the prize fund but those that do will be acknowledged on our web site, indeed all RSA-UK funding and costs will be published in an open and transparent manner.
8. Cancellation; due to bad weather; In the event of either one or both days being cancelled by bad weather and said cancellation being confirmed by the skipper of boats effected, then those entry fees will be repaid via our PayPal set up.
9. Boats; RSA-UK will list all boats that register to take part along with their contact info the 'Boats' page.
Feedback Contact;
We both welcome and encourage feedback please let us know what you think and more importantly how we can improve.
Email bob.shotter@rsa-uk.org
Phone 07788 477447